The Big Hits of Mid-America - The SOMA Records Story 1963-1967
CD Label: Plum Records 14132 - Manufactured and Distributed by Similar Entertainment, Inc. - 1998
This double CD features various groups from the midwest United States that had regional hits that appeared on the SOMA Records label. The regional area includes groups from Minnesota, Wisconsin, Iowa, Nebraska, South Dakota and North Dakota. All of the songs were released at some point as 45s. (Remember those?) However, all of these songs are now difficult to obtain. A nice booklet is also included which describes the history of SOMA Records along with information about each group and song.
The connection to Gypsy are three songs by The Underbeats: "Foot Stompin", "Book of Love", and "I Can't Stand It". The Underbeats featured Jim Johnson, James Walsh, and Enrico Rosenbaum who all went on to form Gypsy.
There is also one track by The Half Dozen, "Heat Wave", which featured James Walsh on keyboards.
For more information on the songs by The Underbeats and The Half Dozen, see the images below which are taken from the booklet.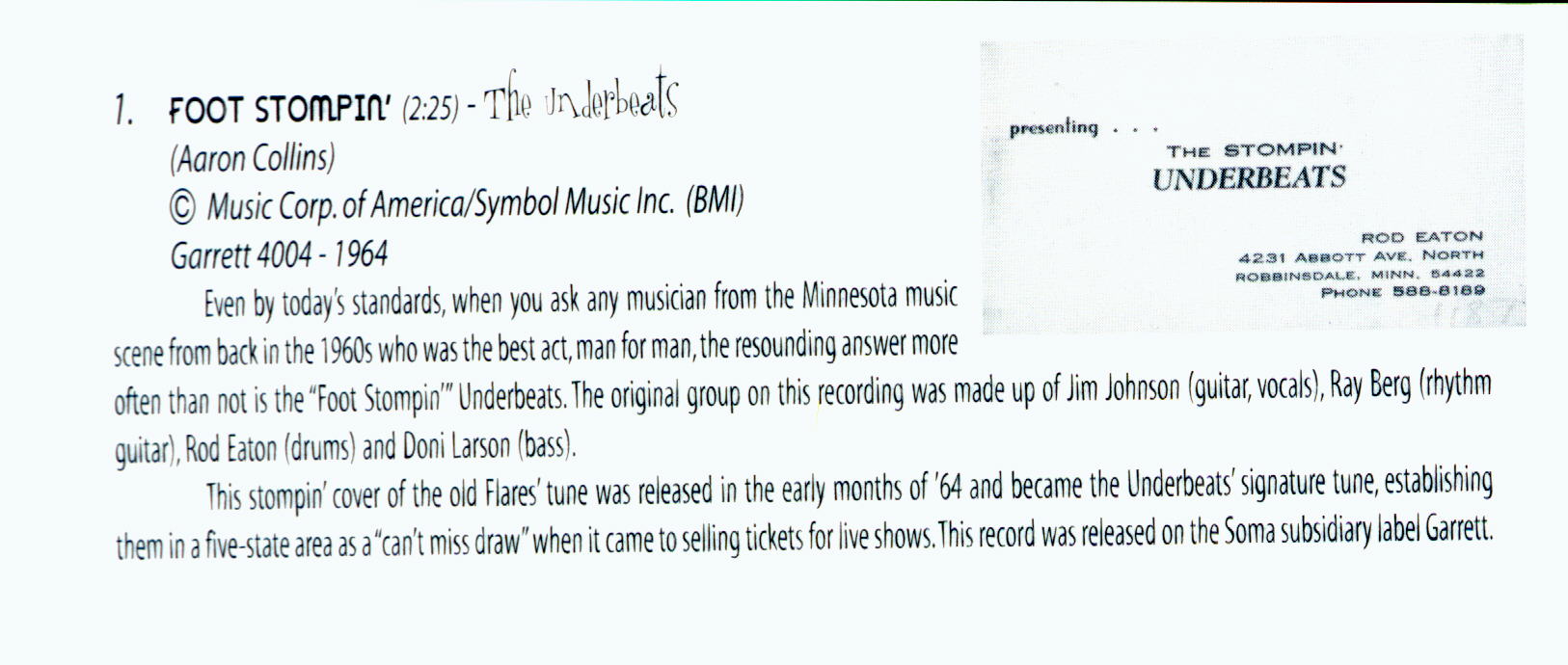 Copyright © 2005-2015 Rock Classics. All rights reserved.